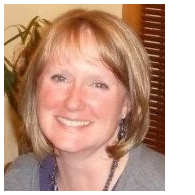 Annamary Fitzgerald
Professor
Adult Basic Education
(360) 596-5485
afitzgerald@spscc.edu
Office Hours: By Appointment
28 127
---
Teaching is not my first career - but it is definitely my favorite one so far! I've been working at SPSCC since Fall 2000. Before that, I worked as an office assistant, cashier, newsletter editor, publications coordinator, special events assistant, grant writer, education program developer, community historian, and museum director. Many times, I had more than one job at the same time.
All of these jobs required me to think outside the box. I think that the best part about a good education - it helps me see more than just the task in front of me.
I love working with students. I learn a lot of new stuff as I get to know them. They let me help them get where they want to go. They tell me what I can do better. And I witness the success and growth each one experiences.
I also love working with the other people at this school. I learn a lot from each one. They share their interests and knowledge. They tell me what I can do better. And they are part of the success and growth as SPSCC changes to meet the needs of its students and the community.
I'm glad you're here. If I don't know you already, I look forward to meeting you.
Adult Postsecondary Literacy Instruction - Graduate Certificate, University of Cincinnati, 2008
Folk Studies, emphasis in Historic Preservation - M.A., Western Kentucky University, 1994
Liberal Arts, emphasis in Cultural Studies and Languages - B.A., The Evergreen State College, 1990