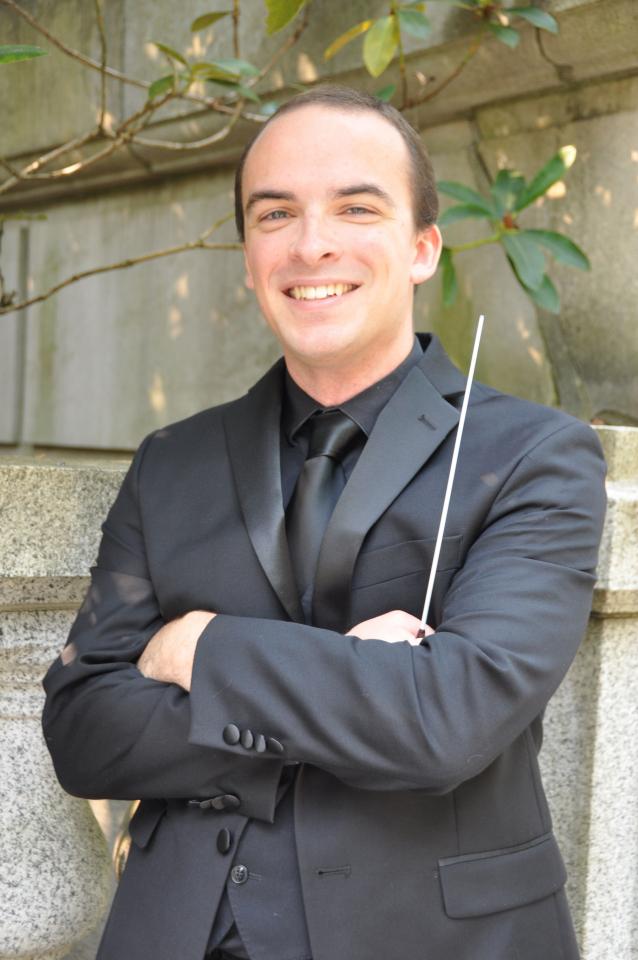 Cameron May
Adjunct Professor
Music
(360) 596-5244
cmay4@spscc.edu
Office Hours: by appointment only
21 255
---
Cameron May is Music Director of the Student Orchestras of Greater Olympia and the SPSCC Symphony Orchestra at South Puget Sound Community College in Olympia, Washington. Prior to 2022, Cameron was a full-time music professor at SPSCC, where, in addition to conducting the orchestra, he taught courses in college and career success, ear training, music fundamentals, and music theory, served as interim director of the SPSCC Jazz Band, and helped to build and launch the Associate in Music direct transfer degree. Additional guest conducting appearances include engagements with the Olympia Symphony Orchestra, the Portland Festival Symphony Orchestra, the Lower Columbia River Music Educators' Association High School Honor Orchestra, and university and youth orchestras in Colorado, Illinois, and Oregon.
Though a native of Portland, Oregon, Cameron came to Olympia from Champaign, Illinois, where he was Music Director of the Illini Strings at the University of Illinois. He is a strong advocate of collaboration in the musical arts, and has conducted performances or premieres of works by several contemporary American composers, including Brad Balliett, Steven Bryant, James Curnow, James DeHart, Morgan Denney, Anthony Plog, Carolyn Quick, Austin Schlichting, Steffen Schmidt, Tomas Svoboda, Stephen Andrew Taylor, Mark Thome, Frank Ticheli, and Dana Wilson. Cameron has also conducted in ballet and opera settings, and collaborated with internationally-renowned soloists such as soprano Cyndia Sieden and Beethoven scholar and performer William Kinderman.
Cameron received a Bachelor of Music Education degree from the University of Colorado Boulder and a Master of Music degree in Orchestral Conducting from the University of Illinois at Urbana-Champaign. Cameron studied violin with William Hunt, Cynthia Raxter, and Charles Wetherbee, and his primary conducting teacher was Donald Schleicher. Additional conducting study includes masterclasses and workshops in Colorado, Illinois, Ohio, Texas, and Bulgaria with pedagogues such as Mark Gibson, Jeffrey Grogan, Gary Lewis, Larry Rachleff, and Osmo Vanska.
From 2015 to 2019, Cameron served first as a college intern and then on the teaching faculty of the Chamber Music Camp of Portland. He continues to maintain his violin playing through his position as Assistant Principal Second Violin with the Olympia Symphony Orchestra and the Lake Chelan Bachfest Orchestra, and is a member of the American String Teachers Association, the League of American Orchestras, and the National Association for Music Education. When not conducting, teaching, or playing violin, Cameron can be found reading on his back porch, walking in the woods, or going out of his way to chase after Amtrak trains.